Accessible Toilet at Supermarket
This accessible toilet is sub-standard for a big organisation, in this case a supermarket.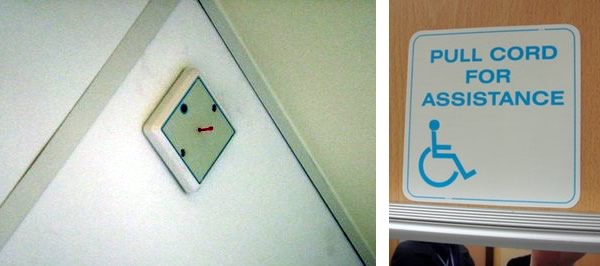 The Emergency Cord has been cut from the ceiling, thus, a disabled person cannot summon assistance if required - not much point to the sign if the Emergency Cord has been cut!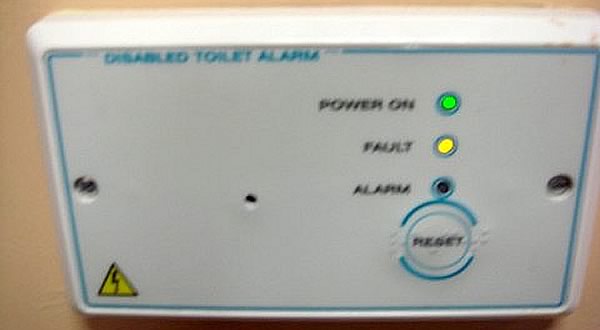 This fault is noted on the consol outside the toilet.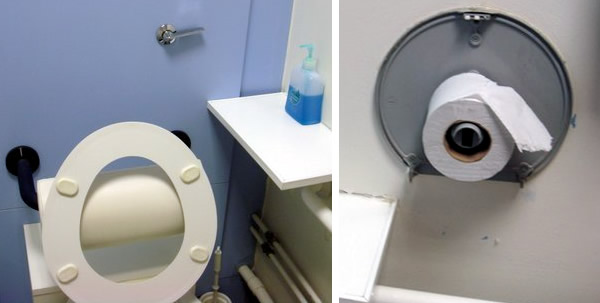 A broken toilet towel dispenser - and when visited the toilet roll was on the floor. In addition, the soap dispenser has been placed on the Colostomy Shelf instead of the sink. The flush handle is situated on the wrong side of the toilet.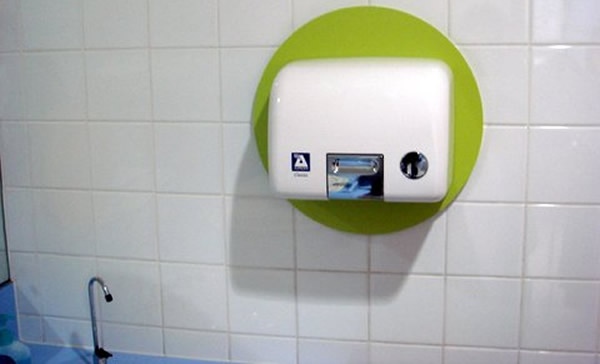 The hand dryer is situated correctly in the Baby Changing Facility - this is how it should be in the Accessible Toilet.