Motorbike Inhibitors Buxworth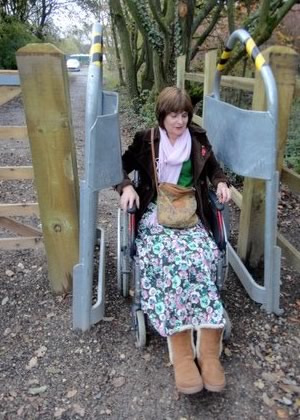 The photographs show the motorbike inhibitor gate at Buxworth Basin.
The path is accessible from the Navigation Inn at Buxworth to the Chinley/Whitehough to Chapel Road. A pleasant path along Black Brook.
The motorbike inhibitor gate is inaccessible to wheel chair users, as the gate measurements are:
a) The bottom of the gate is 890 mm (just wide enough for a manual wheelchair which measures 650 mm);
b) The depth of the gate is 800 mm;
c) The middle/guide measures 580 mm, and thus is too narrow for a wheelchair user or someone using crutches to pass through.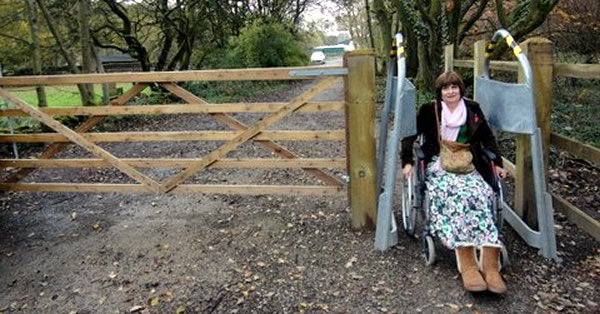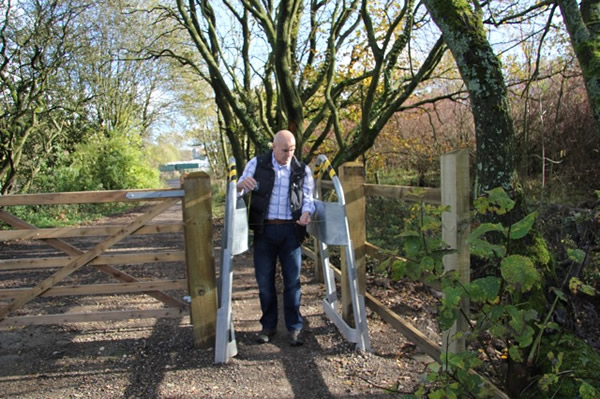 Update January 2012
The campaign by High Peak Access to widened the Inhibitors has been achieved. Wayne Bexton, Greenways & Countryside Officer for Derbyshire County Council Countryside Service, has widened the Motorbike Inhibitors at Buxworth/Chinley and Fernilee Reservoir to allow access by Wheelchair Users and Mobility Scooters.
| | |
| --- | --- |
| Project Type: | Footpath |
| | |
| Category: | Countryside |