NHS Facilities in Glossop and Tameside
Examples of easy access for a wheelchair user with poor sight.
NHS Tameside and Glossop Primary Care Centre, Glossop Clinic visit.
By Howard Hughes, Hadfield resident and Access group member.
I am a wheelchair user and partially sighted and have recently attended the new clinic in Glossop and was so pleased to have a positive experience.
It was easy for the taxi to bring me to the doors and they are fully automatic and although they are glass, they have attractive murals on them that I can see, so I was not concerned about running into them with my chair. The entrance lobby is spacious and well laid out and the receptionists are helpful, sitting behind low counters so I can talk to them from my chair. Toilets are also readily available and fully accessible for me.
I also make a monthly visit to New Century House in Denton, the headquarters of NHS Tameside and Glossop to attend a customer review panel. The building is also accessible although the entrance doors are not automatic. There is help at reception for me to help open the doors and when the meeting is over the receptionist always organises a taxi and is very helpful.
When I have been to Tameside Hospital I have visited the Hartshead building and again found the access into the building to be good but the signs when inside are too high for me to read from my chair. When I asked at the reception for directions to the department I needed the receptionist just pointed and said over there which is not much use to me as I am partially sighted. So come on Tameside Hospital, get your receptionists to be alert to the needs of wheelchair users and those with sight impairments.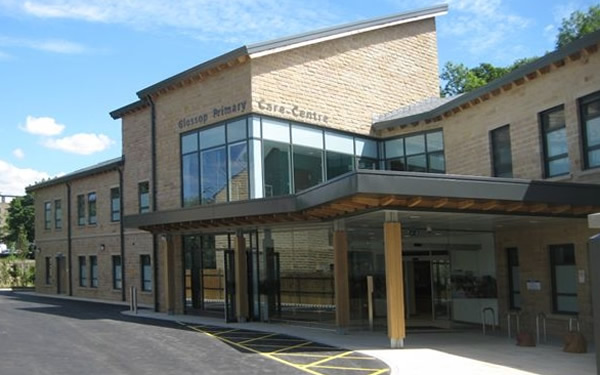 | | |
| --- | --- |
| Organisation: | Glossop Primary Care Centre |
| Project Type: | NHS |
| | |
| Category: | Good Practice |